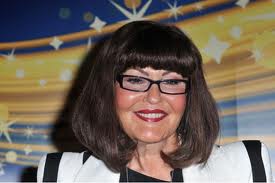 When tough times hit, many businesses start their staff cuts with their PR and marketing departments. However, Hilary Devey, of Pall-Ex and former dragon on BBC's 'Dragon's Den', insists that those are the people who should be the last to go.
Hilary has been speaking to a room of businesses and graduates at Cornwall's Eden Project in a seminar arranged by Unlocking Potential. She told her life story in business and how she dealt with the tough times.
Her business, Pall-Ex. saw turnover plummet at the start of the recession in 2008. She told the audience that she had mouths to feed and had a duty of care to her employees. This meant she had to diversify into logistics on the continent and create a vision where she would have a Pall-Ex everywhere across the world.
A key message was about the need to do even more marketing and PR when the going gets tough. She advised businesses to combat the really difficult times by spending more on the people getting your message out there.
Here is a short interview with her after her session on 11th February 2015 where she explained many of her key points:
https://audioboom.com/boos/2884392-hilary-devey-speaks-at-eden-unlocking-potential-event
This, obviously, rang true with me as I provide many of these key services: PR, crisis communications and video marketing.
Hopefully, Hilary's message can give you some guidance on fighting back and building your business dream.
Matthew Clarke